bio
Luo, Jing Jing a native of Beijing, China, is a prolific composer and performer who was described as one of "the first generation of avant-garde composers… whose music muses over the remote past and then depicts the results of her wealth of reflections…" by the music critic from the Hong Kong Arts Festival. Recently, New York Times critic Steven Smith wrote that her new work "Tsao Shu" was "suspended stark, deliberate daubs, fidgets and jolts against copious silence…"
Jing Jing was a child prodigy who won first prize in the Beijing youth piano competition at the age of 7 and entered the Central Conservatory of Music Prep. school at 5 years old. She then entered Shanghai Conservatory as a piano major.
Luo continued her career as a piano recitalist after she arrived in US. She has recorded her piano solo works and her orchestral works were produced by International Record Inc., which is today's Naxos records in 1984. She has had performance with the NEC Contemporary Ensemble, the Stanford Contemporary Ensemble and the Central Philharmonic Orchestra among others.
She was invited to perform in many US music venues and private foundations until 2010 when she retired from piano performance. Since then her focal point has turned to teaching and composing.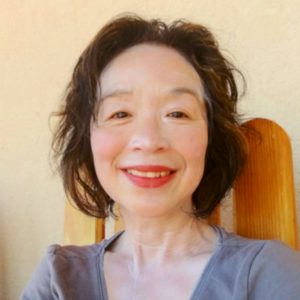 Luo's musical language connects East and West and transcends traditional boundaries. She has received a commissioning award from the Koussevitzky Music Foundation, twice from the Rockefeller Foundation, the American Academy of Arts and Letters award, and dozens of other awards. Luo is celebrated in both her homeland and the West for her distinctive and original musical language. The American Academy of Arts and Letters praised her as "…expressive, a fascinating mixture of sources, and exciting virtuosity. …refining her special language with each new score…"
While Luo tirelessly explores her own rich musical heritage, she  incorporates the Western contemporary music language with an amalgamation of East and West penetrating all of her works. Her constant struggling  with the conflicts  between an individual's voice with societal demands becomes a frequent theme reflected in her new works.
Luo's orchestral work, "Tsao Shu"(2011), deliberates the visual paint stroke effects from an ancient Chinese calligraphy technique as a subtle timbre transformation with a sublime timing throughout the piece. It engages and excites performers and audiences. Her work "Spirare Potes Spirare"(2013) for solo flute and cello was praised as "one of the most important American chamber works" by the international flute diva Claire Chase for whom the work was written. (Claire Chase and katinka kleijin gave the world premiere at the Chicago Cultural Center on November 9th, 2014.)  This work marks a new and significant direction in Luo's music career.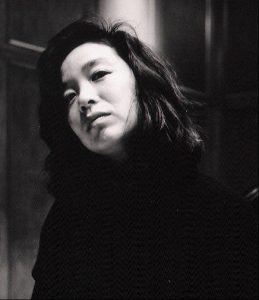 Luo's interests in electronic and digital media brought her to study with the late Electronic pioneer Bulet Arel at Stony Brook University in late 80's..Luo states in one of her essays: "To me, electro-acoustic sound is associated with nature; it enriches and enlarges the fundamental sound of nature." Her up-coming project, "Multiple Objects"(2016), is an environmentally themed multi-media work that utilizes stereo-playback and solo cello with an object player.   Luo was named as the Composer-in-residence with the Princeton Symphony in 2016 as the winner of the "Music Alive Composer" award.
Using Sumi ink and Chinese ink, oil, acrylics, leaves, tree skins or branches, blood, milk, and other found objects paint on hand-made rice paper (or fabric, or wood), her mixed media in painting explores a multi-dimensional and philosophical foundation. In her work appears a raw and refreshing spirit that resonates the conflict between the past and the present. Her work creates a conflict and an unfinished fluidity that evokes the unfolding of new possibilities. She has been exhibited both nationally and internationally.
Luo has taught art classes and courses in numerous art institutions, galleries and fine art centers nationally. Saatchi Art currently represents Luo's visual work.  Her art works are sold on Saatchi Art and private collectors worldwide.
Luo lives in Oberlin, Ohio.