bio
Luo, Jing Jing a native of Beijing, China, is a prolific composer and performer who was described as one of "the first generation of avant-garde composers… whose music muses over the remote past and then depicts the results of her wealth of reflections…" by the music critic from the Hong Kong Arts Festival. Recently, New York Times critic Steven Smith wrote that her new work "Tsao Shu" was "suspended stark, deliberate daubs, fidgets and jolts against copious silence…"
Jingjing was a child prodigy, won the first prize in Beijing youth piano competition at age of 7.  Entered the Central Conservatory of Music Prep school at age of 5. She then entered Shanghai Conservatory as a piano major.
Luo continued her career as a recitalist of piano performance after arrived in US. She has recorded her piano solo works and orchestral works produced by the International l Record Inc., then later the Naxos records in 1984. Performance with NEC Contemporary Ensemble, Stanford Contemporary Ensemble, Central Philharmonic, among others. She was invited to perform in many US music venues and private foundations until 2010 she retired from the piano performance, her focal point has turned to teaching and composing.
Luo's musical language connects East and West and transcends traditional boundaries. She has received a commissioning award from the Koussevitzky Music Foundation, twice from Rockefeller Foundation, the American Academy of Arts and Letters award, and dozens of other awards. Luo is celebrated in both her homeland and the West for her distinctive and original musical language. The American Academy of Arts and Letters praised her as "…expressive, a fascinating mixture of sources, and exciting virtuosity. …refining her special language with each new score…"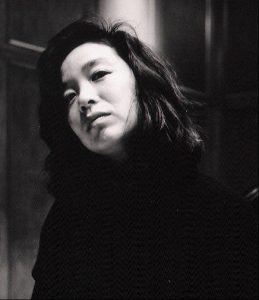 While Luo tirelessly explores her own rich musical heritage, she accolades the Western contemporary music language with a twist of East and West penetrating each of her works. Her constant struggling between the conflicts of an individual's voice with societal demands becomes a frequent theme reflected in her new works.
Luo's most recent work, "Tsao Shu"(2011), deliberates the visual paint stroke effects from an ancient Chinese calligraphy technique as a subtle timbre transformation with a sublime timing throughout the piece. It engages and excites performers and audiences.
Her upcoming World Premiere "Spirare Potes Spirare"(2013) for solo flute and cello was praised as "one of the most important American chamber work" by the international flute diva Claire Chase, to whom the work was written for. Claire Chase and katinka kleijin will give the world premiere at the Chicago Cultural Center on October 12th, 2014.  This work marks a new journey in Luo's music career significantly.
Luo continues to experiment with the idea of non-structured framework. In her 2010 work, "Lagrimas Y Voces", the structure was loose, in a sense that it was difficult to 'grasp' any motivations through each changing gesture. The inconsistent timbral transformation was furthered by the unique interpretation of each different musical ensemble.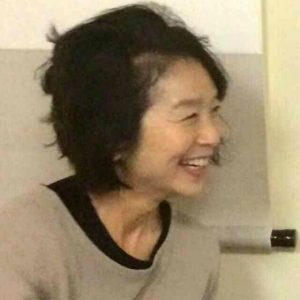 Luo's interests in electronic and digital media in music brought her to study with the late Electronic pioneer Bulet Arel at Stony Brook University. Luo states in one of her essays: "The electro-acoustic sound could associate the most to nature; it enriches and enlarges the sound of nature." Her up coming project "Multiple Objects"(2014)–an environmental themed multi-media work that utilizes stereo-playback and solo cello with an object player will be giving the World premiere of the work at Oberlin Conservatory of Music in 2018.  Luo has been named as the Composer-in-residence with the Princeton Symphony in 2016 as the winner of the Music Alive Composer in residency award.
Using sumi ink and Chinese ink, oil, acrylics, leaves, tree skins or branches, blood, milk, and other found objects paint on hand made rice paper or fabric or wood, her calligraphy and paintings explore a multi-dimensional and philosophical concept, most of work appear an raw and refreshing spirit that resonates the conflict between the past and the current. Her work creates a conflict and an unfinished fluidity, which evokes the unfolding of new possibilities. She has exhibited both nationally and internationally.  Luo has taught art classes and courses in numerous art institutions, galleries and fine art centers nationally.
Saatchi Art represents Luo's work.  Her art works are sold on Saatchi Art and private collectors worldwide. Luo has taught art classes and courses in numerous art institutions, galleries and fine art centers nationally. Luo current lives in Oberlin, Ohio.
Commissions, Honors, & Awards
Award of Discovery Grant for Female Composers supported by the Virginia B. Toulmin Foundation from the National Opera Center America 2015-16
Music Alive: New Partnerships Residency with the Princeton Symphony Orchestra 2015-16
Finalist for the Fulbright Senior Scholar in Music to Taiwan. 2009
ASCAP Plus Awards Consecutive awards 1994-2015
American Music Center Composer Assistance Awards 2008, 2009
Distinguished Faculty in Music for the Shipboard Education of Semester at Sea from University of Virginia, August 2007
Commission Award from the Serge Koussevitzky Music Foundation in the Library of Congress Required to write a work for a solo flute, 6 traditional Chinese instruments and percussions for the Music From China. 2006
Third Prize Winner at the Winnipeg International Symphonic Music Festival, Canada. "The Slough" for Orchestra was selected and performed as the Third winner of the Competition by the International Composers Competition Committee. 2001
Winner of International Composition Competition for Traditional Chinese Instruments.  Music From China, New York City, New York. 2000
The Walter Hinrichsen Award from American Academy of Arts and Letters, New York City, New York. "The Spell" for chamber ensemble was chosen to be the winner for a publication from C. F. Peters Co., 1996
Winner of Choral Music Composition Competition. The Dale Warland Singers New Music Reading Competition. The "Chinese Requiem" was chosen by the audience, local composers and the Singers as the first prizewinner.  Commissioned by the Dale Warland Singers with Jerome Foundation's Fund. 1995
Honorary Prize Winner for the Fourth Fanny Mendelssohn International Composition Competition, "Mosquito" for piano solo was honored and performed at the Competition. National Endowment for the Arts and Meet the Composer joint grant. (1997)
The American Academy of Arts and Letters for The Spell. 1996
New York State Council on the Arts Individual Artist Grant.  Albany, New York. (1987)A $10,000 grant for creating an electronic composition for the Netherlands Dans Company. NYC and European premiere in Amsterdam, France and Germany.
Fellowships
Rockefeller Foundation Residency Fellowship in Music  2001
Artist in Residence at Bellagio Conference Center, Bellagio, Italy.
Ohio Arts Council Individual Artists Fellowship in Music Composition
Five consecutive fellowships (91,92,94,96,98) the last fellowship as the composer in residency at Headland Center for the Arts in Sausalito, California.
The New York Foundation for the Arts Individual Music Fellowship (85,87)
National Endowment for the Art Individual Artist Grant (1997)
Rockefeller Foundation Fellowship in Music (1983, 1984)
Visiting Scholar, Columbia University and Juilliard School.
Composer-in-Residence
2015-16 Princeton Symphony Orchestra, US
2008 Stanford University, US
2007 Stanford University, US
2006 Beijing Symphony Orchestra, China
2005 Brooklyn Conservatory of Music, US
2004 Western Michigan State University, US
2004 University of Las Vegas, US
2003 Kansas City Conservatory of Music, KA, US
2001 International Music Festival in Winipeg, Canada
2001 Bellagio Center, Bellagio, Italy
1996 Dale Warland Singers, St Paul, US
1992 American Dance Festival, Durham, NC US
Teaching Experience
Private piano instruction 2000-Current
Taught students age group: 5-20 years old. Ana MacDonald, 12 years old won 2016 Ohio regional youth piano superior award. Honorable student Jonah Haven, 22 studied piano performance at age of 5.  He has been awarded the first runner-up of the 2011 NYAE Young Composer Competition, second place in the 2012 BGSU Young Composers' Competition, and a 2014 Oberlin College CIGSIE Grant, among others. Jonah has been selected for participation in the following workshops and festivals: Time of Music / Musiikin Aika 2015 and 2016 in Vitasaari, Finland; International Workshop for Young Composers 2015 in Bobbio, Italy; Composit Festival 2015 in Rieti, Italy; SICPP 2015 in Boston, US; the 2015 Etchings Festival in Auvillar, France; and Université d'Altitude 2016 in Saint-Martin-Vésubie, France,
Music Alive: New Partnerships Residency with the Princeton Symphony Orchestra 2015-16 Season—Residency
Highlights include the public lecture on Music composition styles in specific issues that reflects the compositional skill and techniques that has been utilized by the composers from the Western hemisphere in comparison to the East · PSO Soundtracks lecture focused on Music and Art to the public · A series lecture sessions on Compositional technique and in relation to the incorporation of digital media at Princeton High School and Middle School · Coaching sessions with local school-aged composers at Hopewell Valley Central High School.
28th Shanghai Spring International Music Festival
2011 Spring lecturer in Composition and the Guest composer · Workshops and Lectures: Craft of Composition · Workshops at the Conservatory for the  Composition majored students · Public speaker on the topic of East Meets West in the Music World
Ohio Education Department for the State Exceptional Gifted Program
2008-09 Taught using digital art in Composition and harmonic transgression/harmony modulation for the gifted high school students chosen by the Education Department of Ohio on Ashland university
Lorain County Community College
2008-09 Taught music and language art at Lorain County Community College
University of Virginia /A Semester at Sea Program/Institute for the Shipboard Education
2006 Summer  Lecturer in Music · Courses Taught:
Introduction to Middle Eastern, African, South East Asia Music: Japan, China, Indonesia · Evolution & Revolution in 20th Century Music in Southeast Asia · Seminar on Music and Instruments Evolution/Complexity in contemporary music composition
Oberlin Conservatory of Music, Oberlin, Ohio
2004-2005  Visiting Assistant Professor of Composition · Courses Taught: The Craft of Composition · Analysis in 20th Century of Composition · Seminars: Improvisation/Composition, Integrating contemporary writing skills in music composition, Silence as contrast in composition
2002-2003  Nazareth College of Rochester, New York
Full-time Position/ Visiting Professor of Music · Courses Taught: Composition · Orchestration · Contemporary composition techniques/Advanced contemporary composition Notation * 20th century composition World Music · Music Form & Analysis
2001-2002  Oberlin Conservatory of Music, Oberlin, Ohio
Visiting Lecturer in Music Composition · Course taught: Independent Composition · The Craft of Composition · Counterpoint I/II First and Second Species Writing · Analysis of the Chorale writing * Analysis of 20th Century Music Composition
Education
Master of Education   Cleveland State University
Master of Education 2008-2009
Ph.D. in Theory/Composition/Advanced Electronic Music
Stony Brook University* Supervisor: Bulent Arel, Daria Semegen 1987-1993
Master of Art in Theory/Composition/Performance/ Conducting for chamber ensemble
New England Conservatory of Music * Teachers: Robert Cogan, Malcolm Payton  1984-1987
Diploma in Composition/Theory Graduate Study
Columbia University * Teachers: Chou Wen Chong, George Edward 1983-84                 
Shanghai Conservatory of Music/Bachelor degree in piano performance and Composition
Elected Presentations, Workshops & Guest Lectures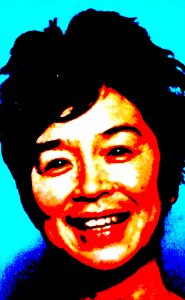 Shanghai Conservatory of Music 2011-12
Presenting three lectures: 1) The Disparity in Unity in 'Tsao Shu' 2) Four analysis in Chaya Czernowin's Maim and Die Kreuzung, Rebecca Saunders's Molly's Song 3 Shades of Crimson, Jason Eckardit's 16, and After Serra, 3) The work of Helmut Lachenmann  3) Teaching private composition lesson to the undergraduate and graduate composition majors
 Forum Zeitgenössischer Musik Leipzig [FZML] Party Pieces project/Cage 100 2013
Chosen to write one-minute music as one of the 100 composers chosen by the Organization in Germany
Finish Radio 2012
Interview and presenting works of LUO for the New Music Festival
Stanford University 2007, 2008
Visiting Composer and Lecturer.  Workshops: Composition around the world. Performance with world musicians, such as Jin Hi Kim.  Premiered the work with Stanford Symphony Orchestra during the Music Festivals